All Boring Machines and Boring Mills
Kwikway no longer makes boring bars, see used categories for "Boring Machines & Boring Mills " Most parts are available except some older bars.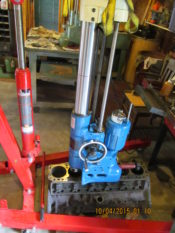 $ 7995. reduced to $4495.
Model shown in picture blue is a large BB1600. These Phoenix machines have been made in Asia for 22 years. These machines are a combination of Kwikway, Storm Vulcan & Rottler. In testing we got a beautiful finish. This bar has aprox the same range as a kwikway "FL" We have discontinued this line, […]
Call for price
Bore blocks, Resurface blocks,  &  heads with CBN. Optional 3 axis digital. Speeds up block work.